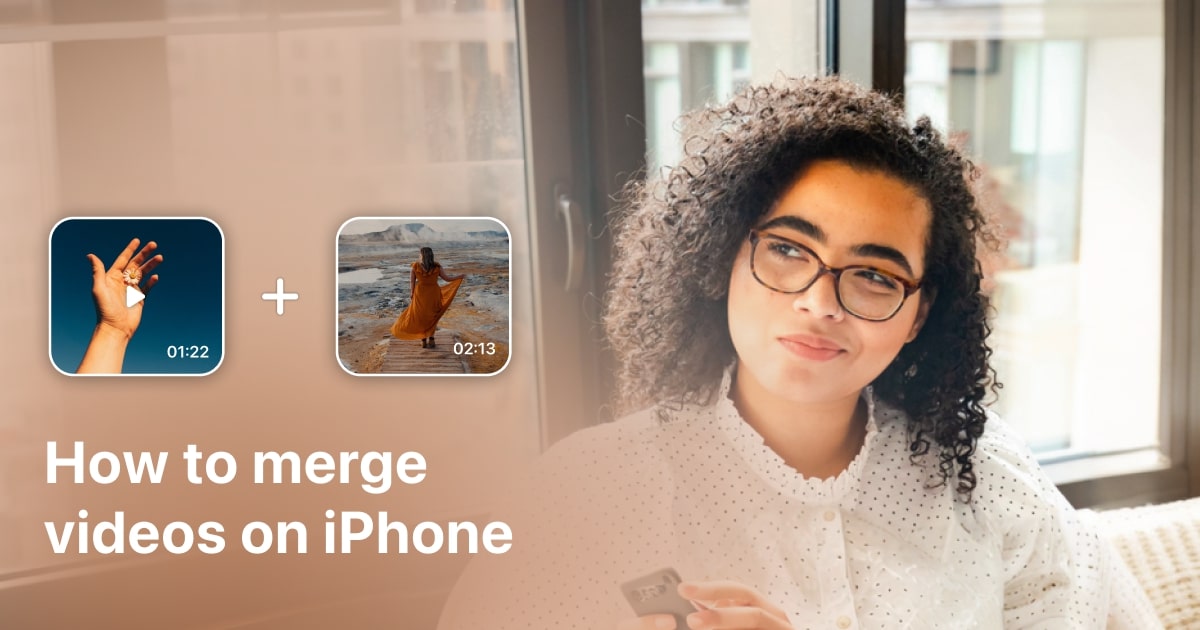 Combining or merging videos on an iPhone has become increasingly popular, especially with the rise of social media platforms like TikTok and Instagram. Users are looking for creative ways to blend their video clips, allowing them to share immersive and entertaining content with their followers.
This article aims to provide a simple and efficient guide to combining multiple videos into one on the iPhone.
Although TikTok lacks a native feature to merge videos, there are third-party video editing apps that not only offer an easy solution to combine clips but also include additional features, such as transitions, filters, and effects, that can further enhance the final video.
Zoomerang is one of the best among these tools. It includes all the features named above plus many more cool templates and tools to make powerful and creative videos for your social media or fun.
To merge videos on your iPhone, go to App Store, download Zoomerang, and follow the easy steps and tips I'm going to share next.
3 Steps to Combine Two or More Videos on iPhone
To combine videos seamlessly on an iPhone, using a third-party app is recommended. Among the available options, Zoomerang has proven to be an efficient tool for merging videos. Follow these 3 simple steps to combine two or more videos with ease:
Download and open the Zoomerang app: First, visit the App Store or Google Play to download and install the Zoomerang app on your phone. Once installed, launch the app by tapping on its icon. You will be greeted with the app's main interface, displaying various tools and features.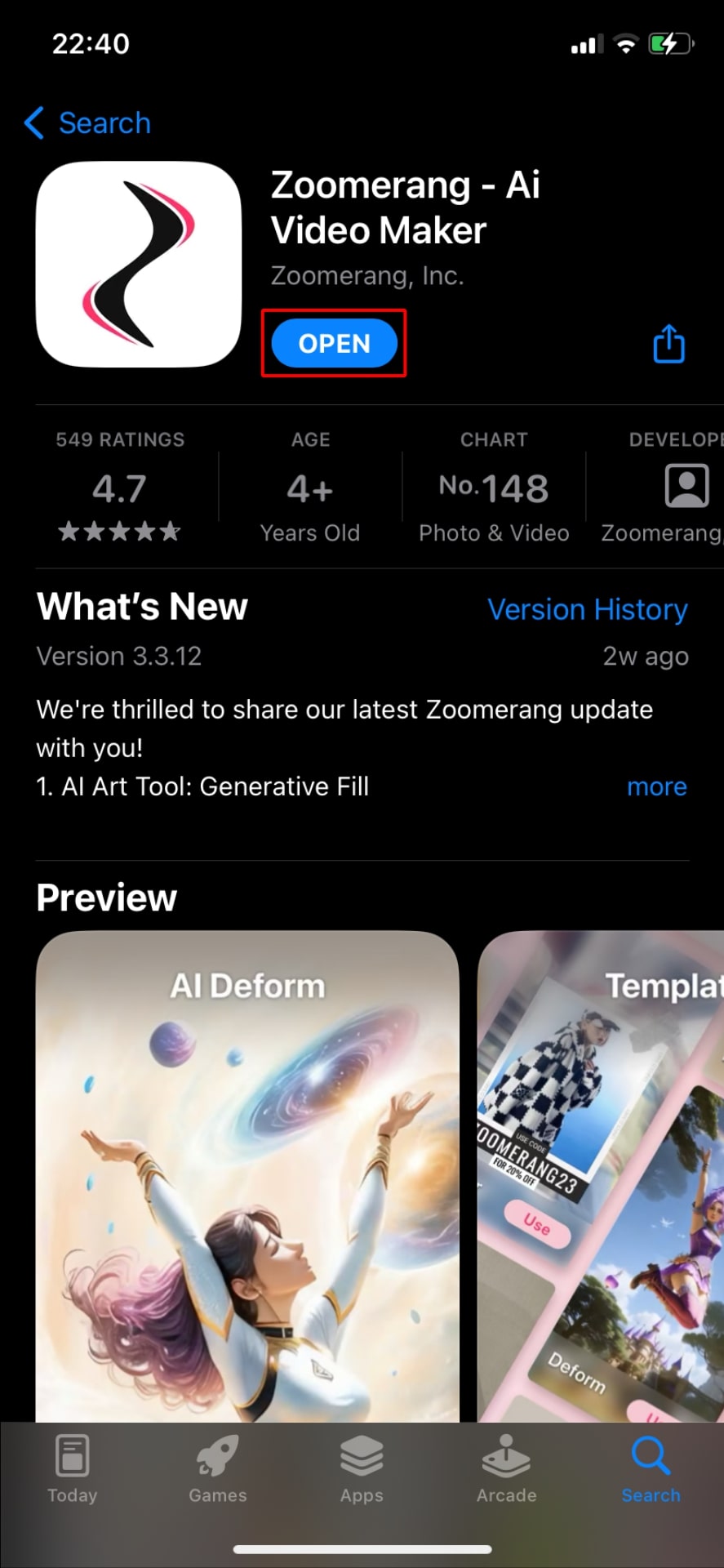 Select videos and set the order: To combine videos, tap on the "Create New Project" feature located within the interface.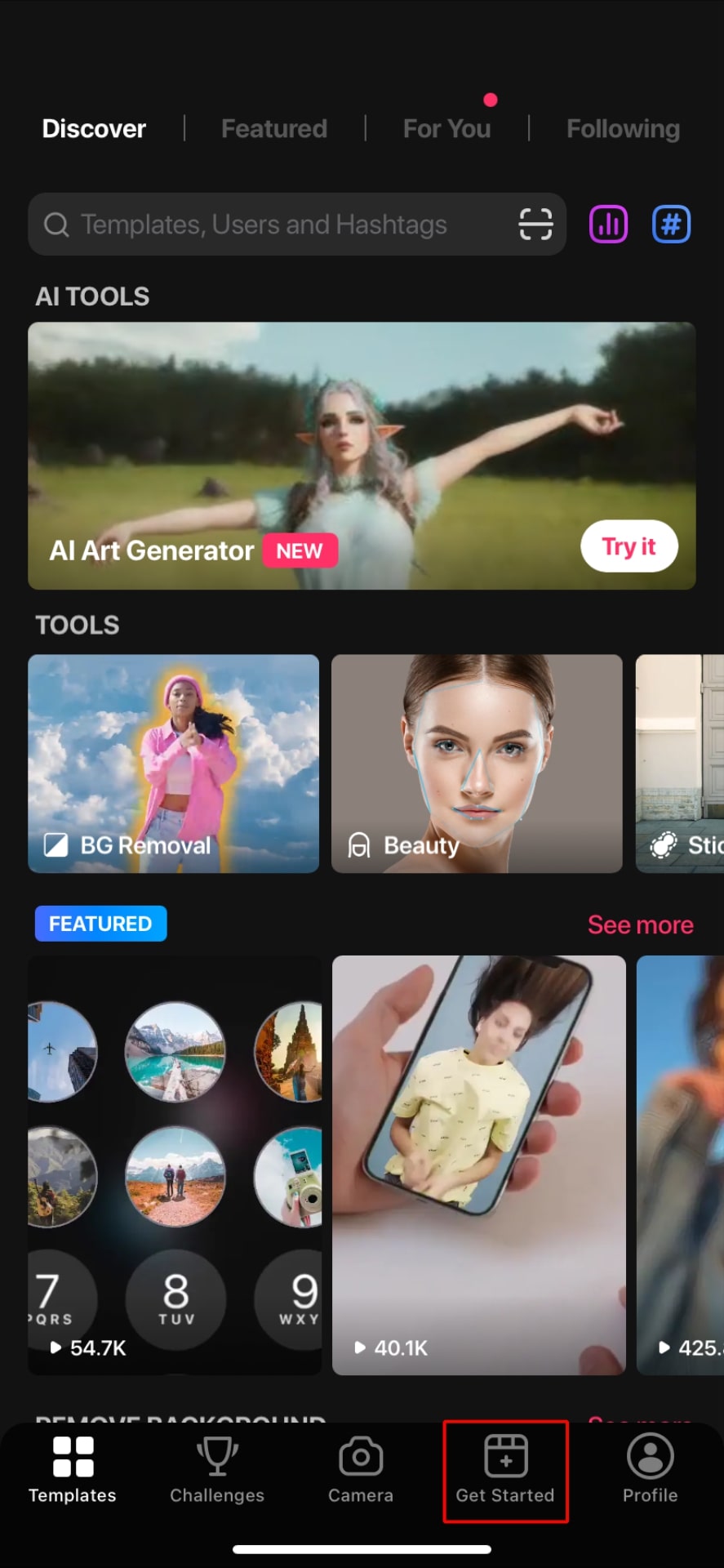 Afterward, navigate to the location of your videos in your gallery.
Choose the desired videos by selecting them one by one.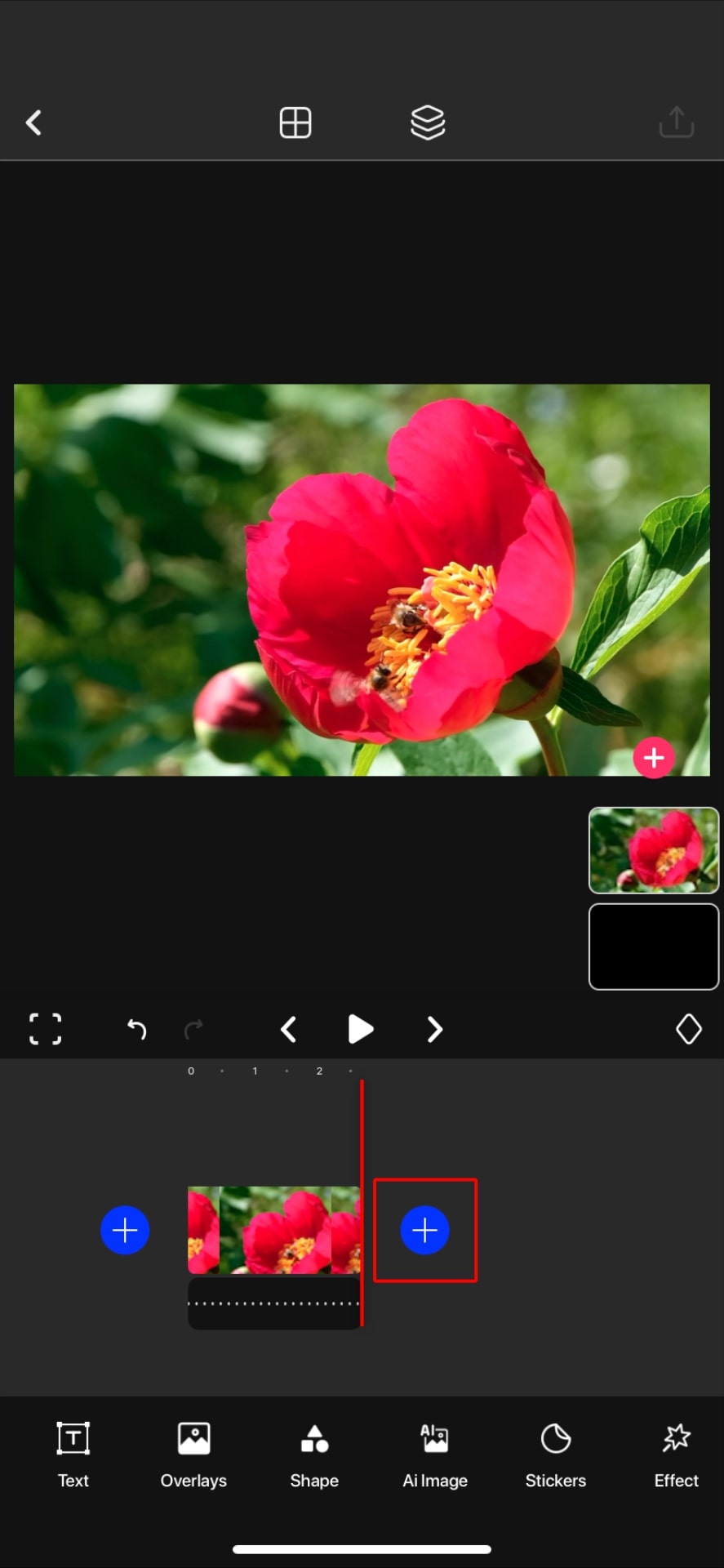 Once all videos are selected, you may rearrange them in the order you want them to appear in the final combined video by simply dragging and dropping each clip within the app's interface.
Merge and save the final video: When you're satisfied with the order of your selected videos, save your edited video. Zoomerang will then process your videos and combine them into one seamless clip. After the merging process is complete, you will have the option to save the final video to your gallery or share it directly on various social media platforms.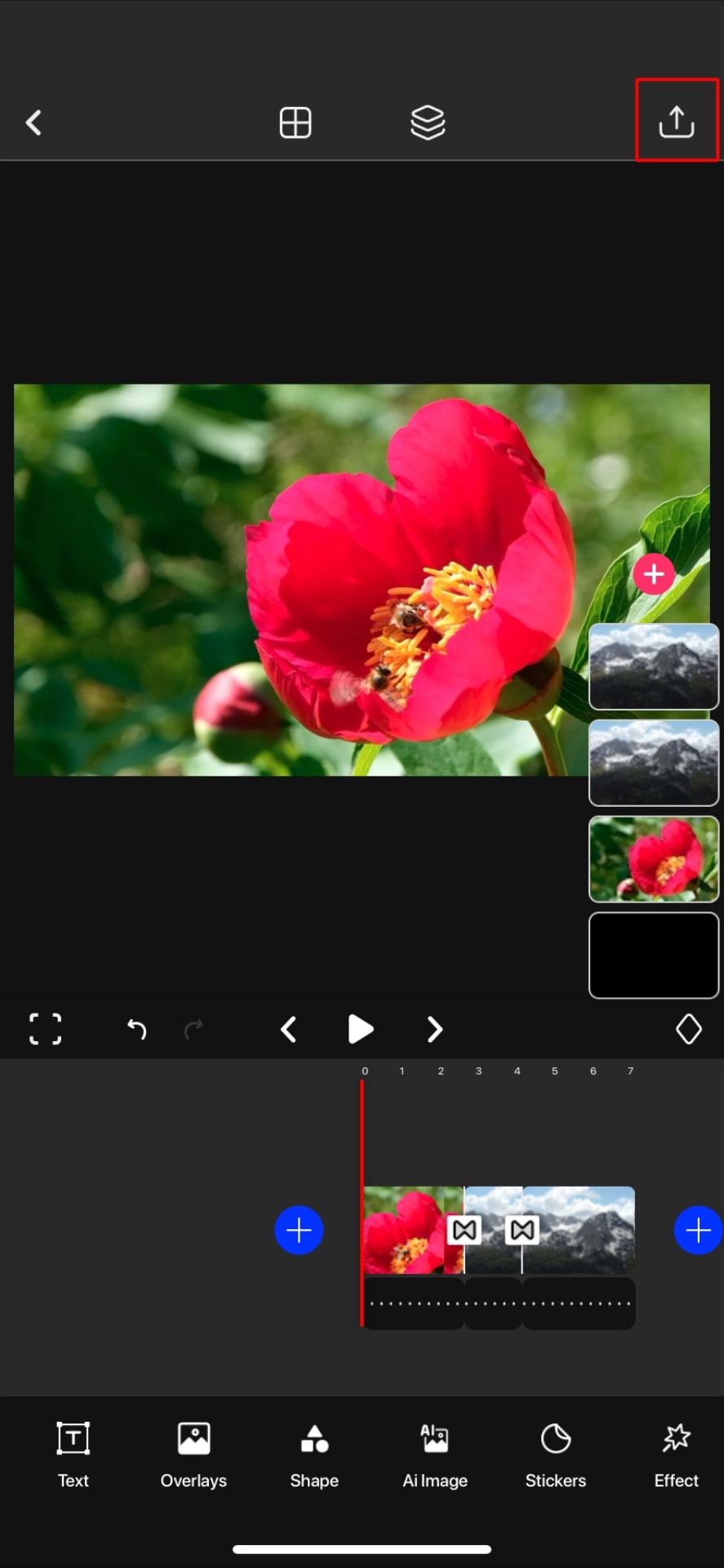 By following these steps, you can efficiently merge multiple videos on your phone using Zoomerang.

3 Tips to Make Smooth and Trendy Video Merges
Choose the right app for your needs: There are several video editing apps available in the App Store, each with varying features and capabilities. It is essential to choose an app that best suits your needs. Look for apps with positive user reviews, simple interfaces, and features like video merging, transitions, and text overlay options. Some popular choices include iMovie, LumaFusion, and InShot.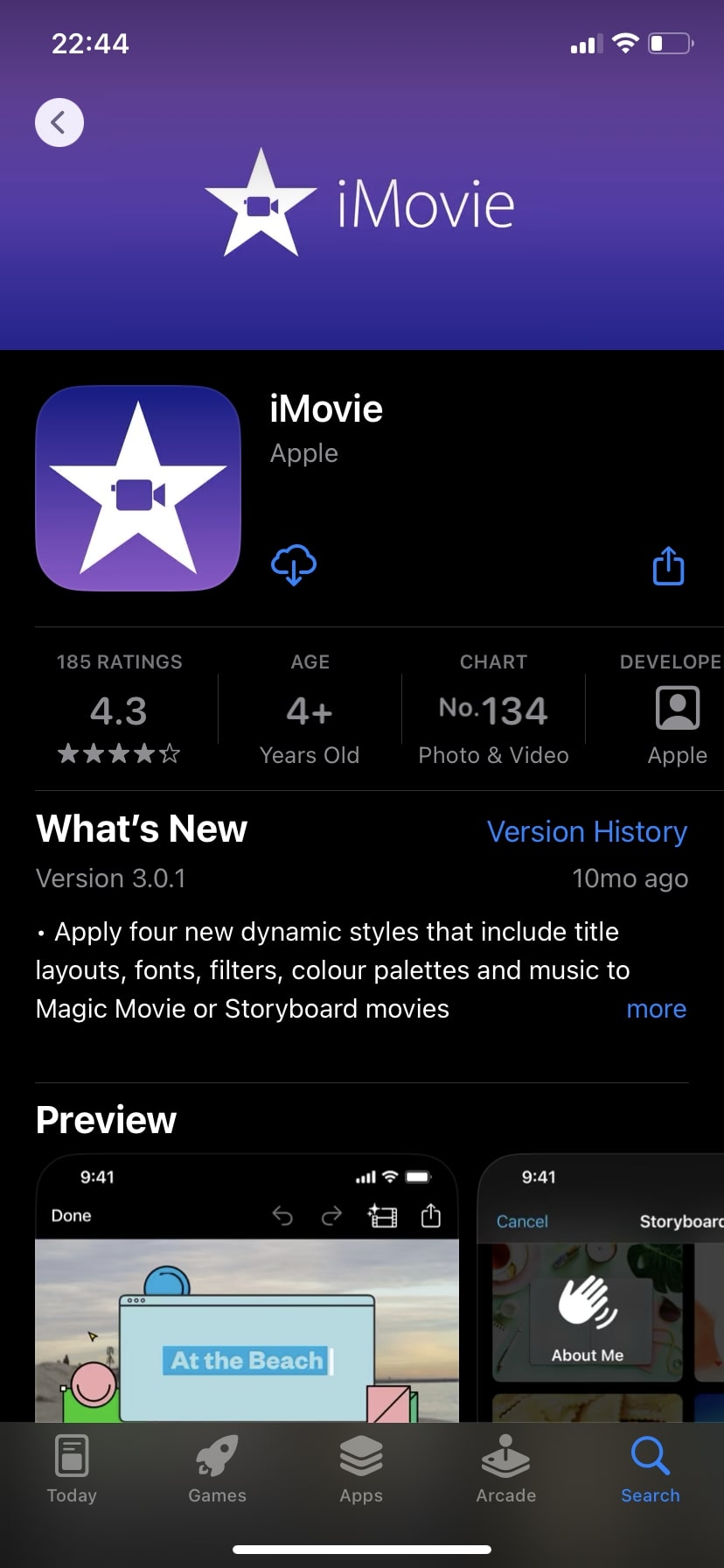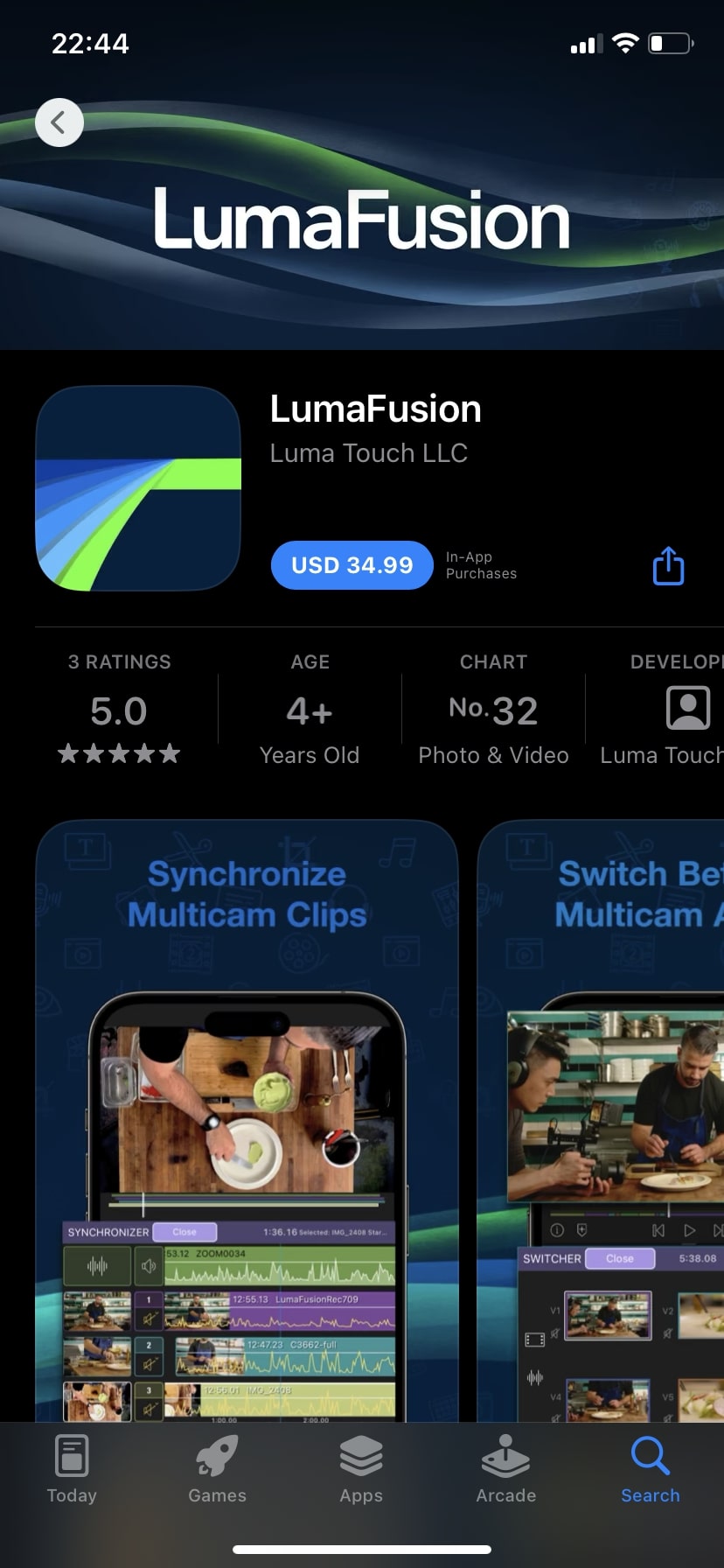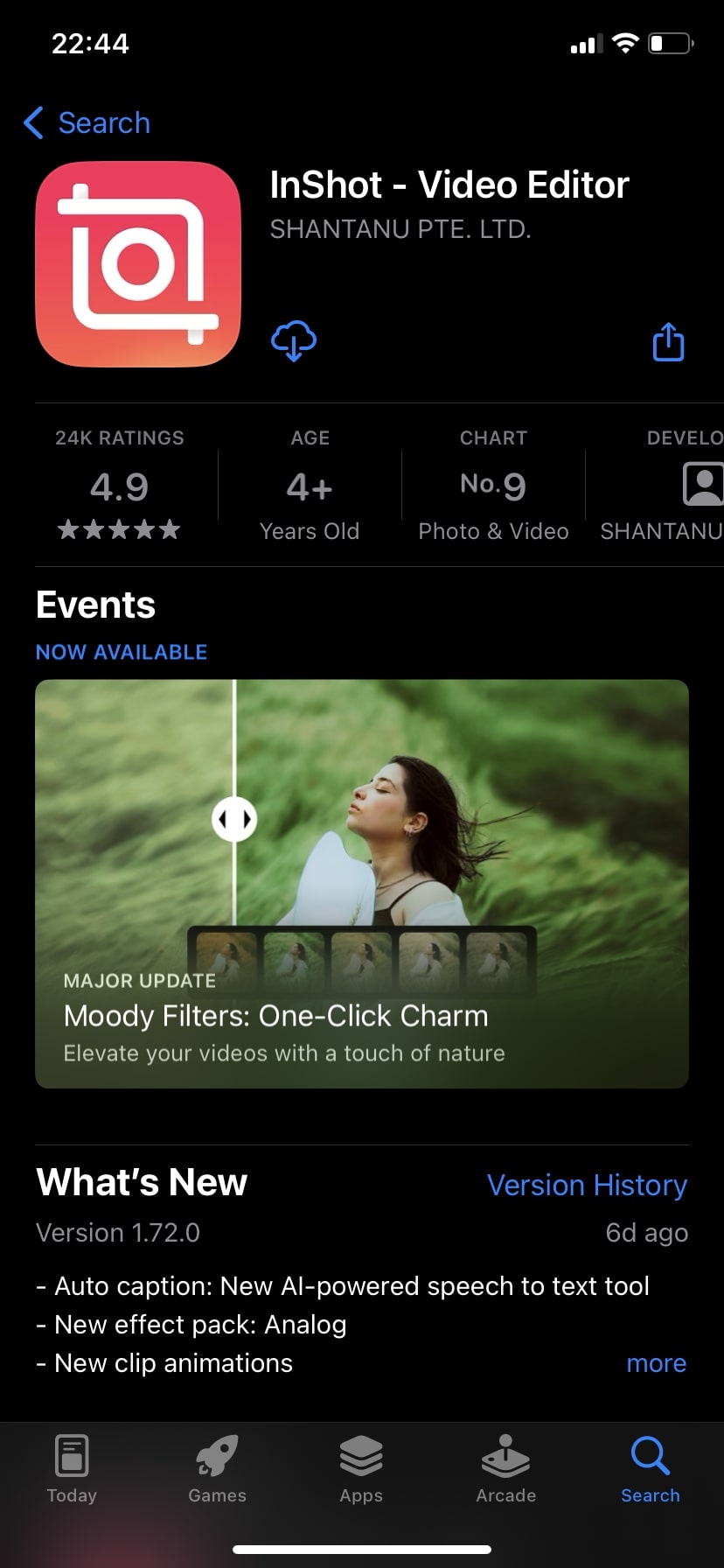 Edit your videos for uniformity: Before merging, ensure that all the videos you plan to combine have a similar aspect ratio, resolution, and orientation. This will provide a more seamless and professional appearance to the final merged video.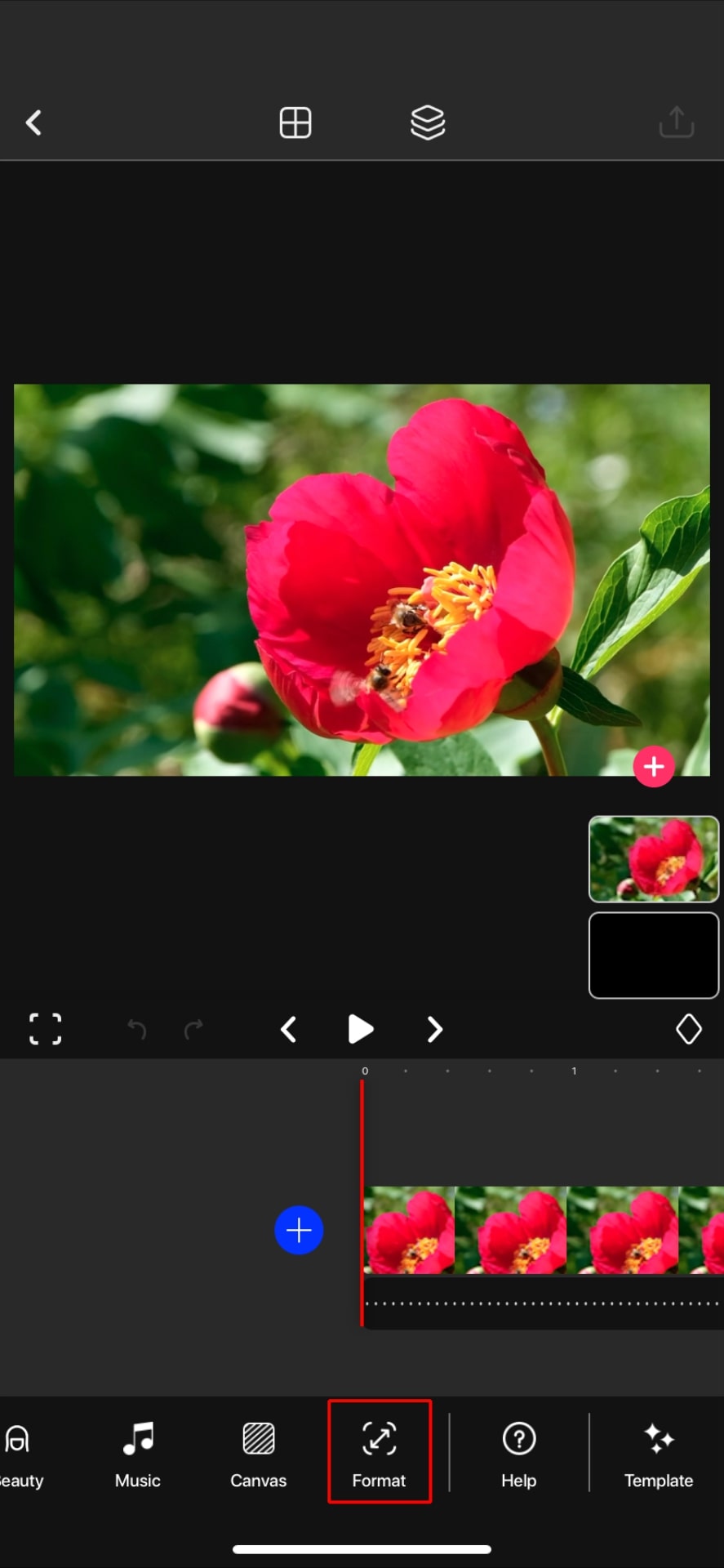 Aspect Ratio: Aim to have a consistent aspect ratio throughout your video. Most social media platforms, including TikTok and Instagram, work best with a 9:16 aspect ratio, which is the standard for vertical videos.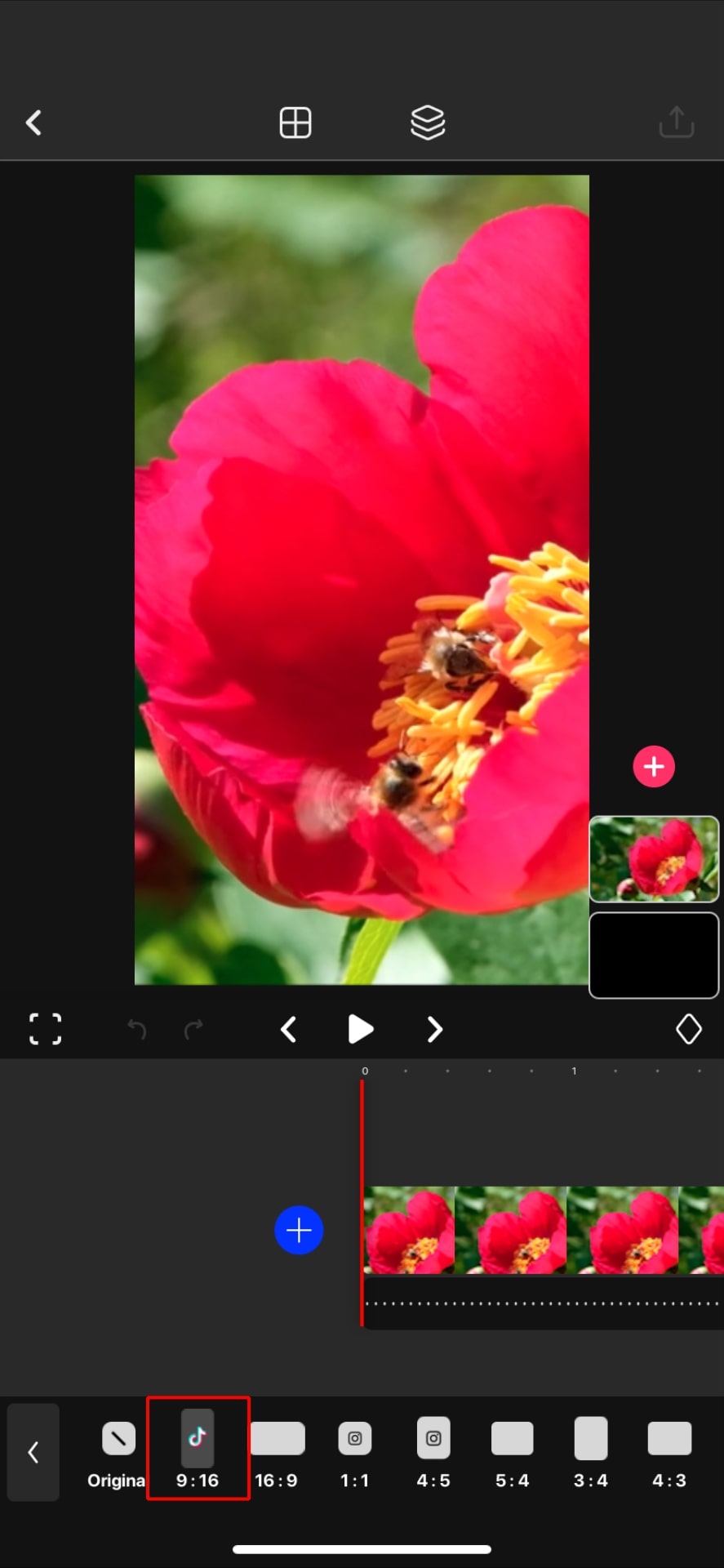 Resolution: Ensure that each video clip has the same resolution so your merged video doesn't look inconsistent. Preferably, use 1080p or higher for better video quality.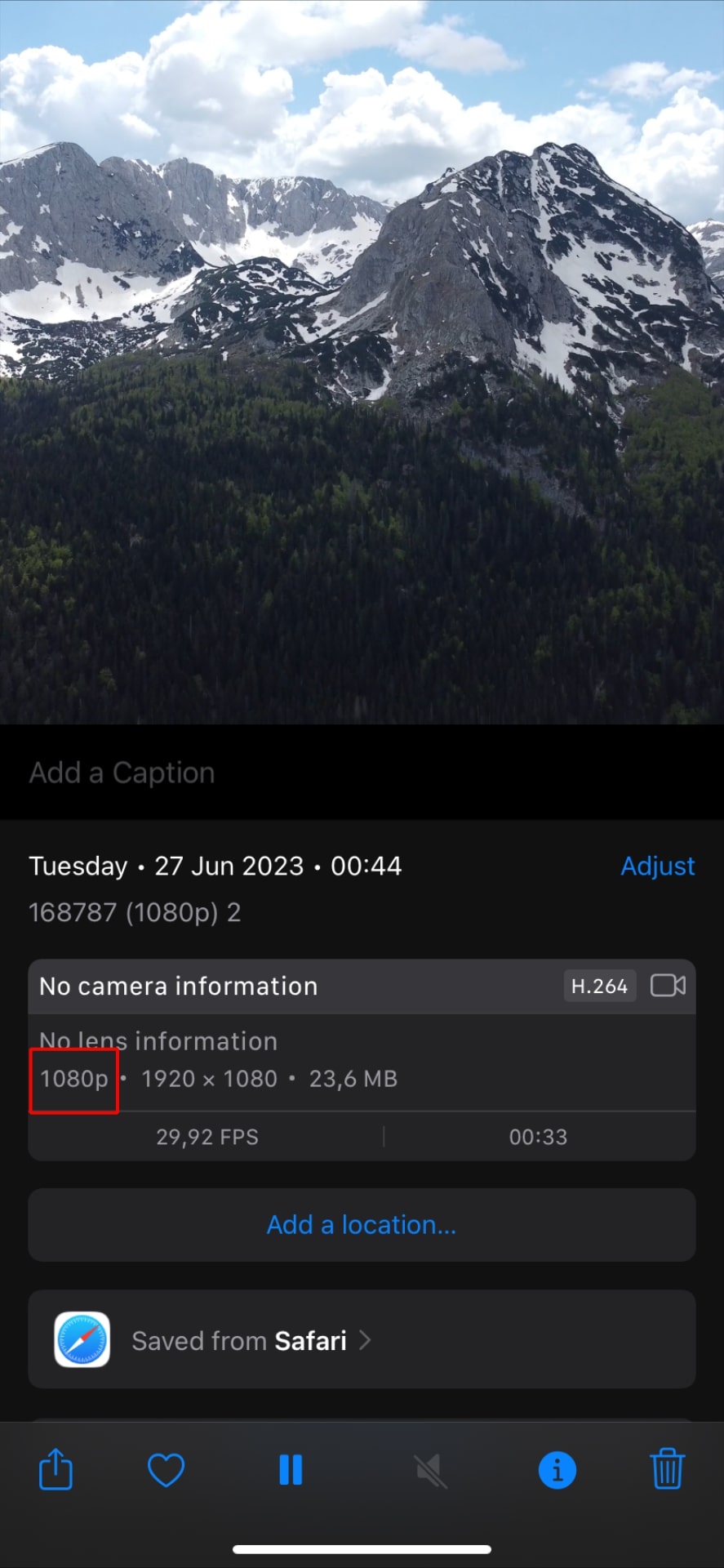 Orientation: If your video clips have different orientations (portrait or landscape), consider rotating or cropping them to ensure consistency throughout the merged video.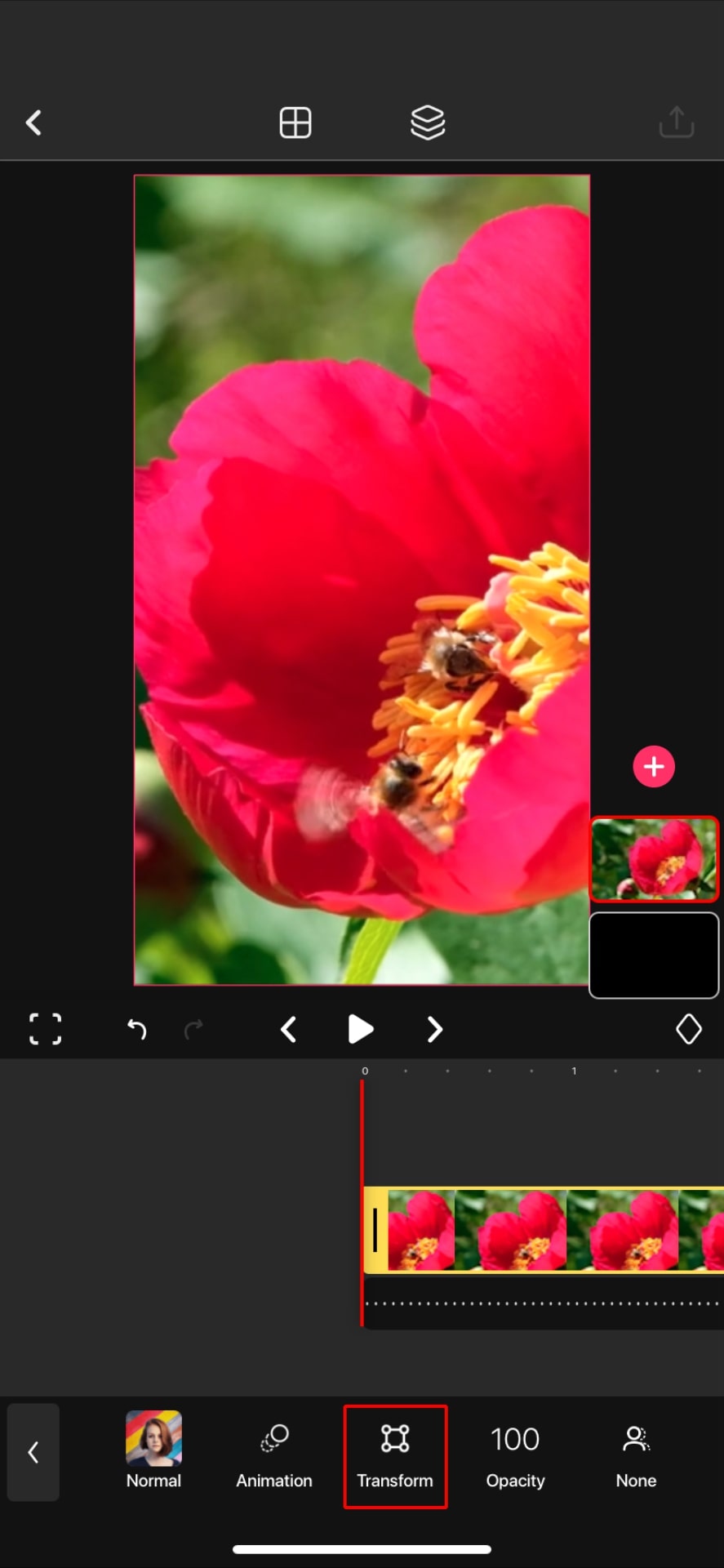 Use transitions wisely: Including smooth and creative transitions can help elevate your combined video and make it more engaging. Play around with various transition styles offered by your chosen video editing app, and avoid using too many different types in one video. Some suggestions for popular transitions are: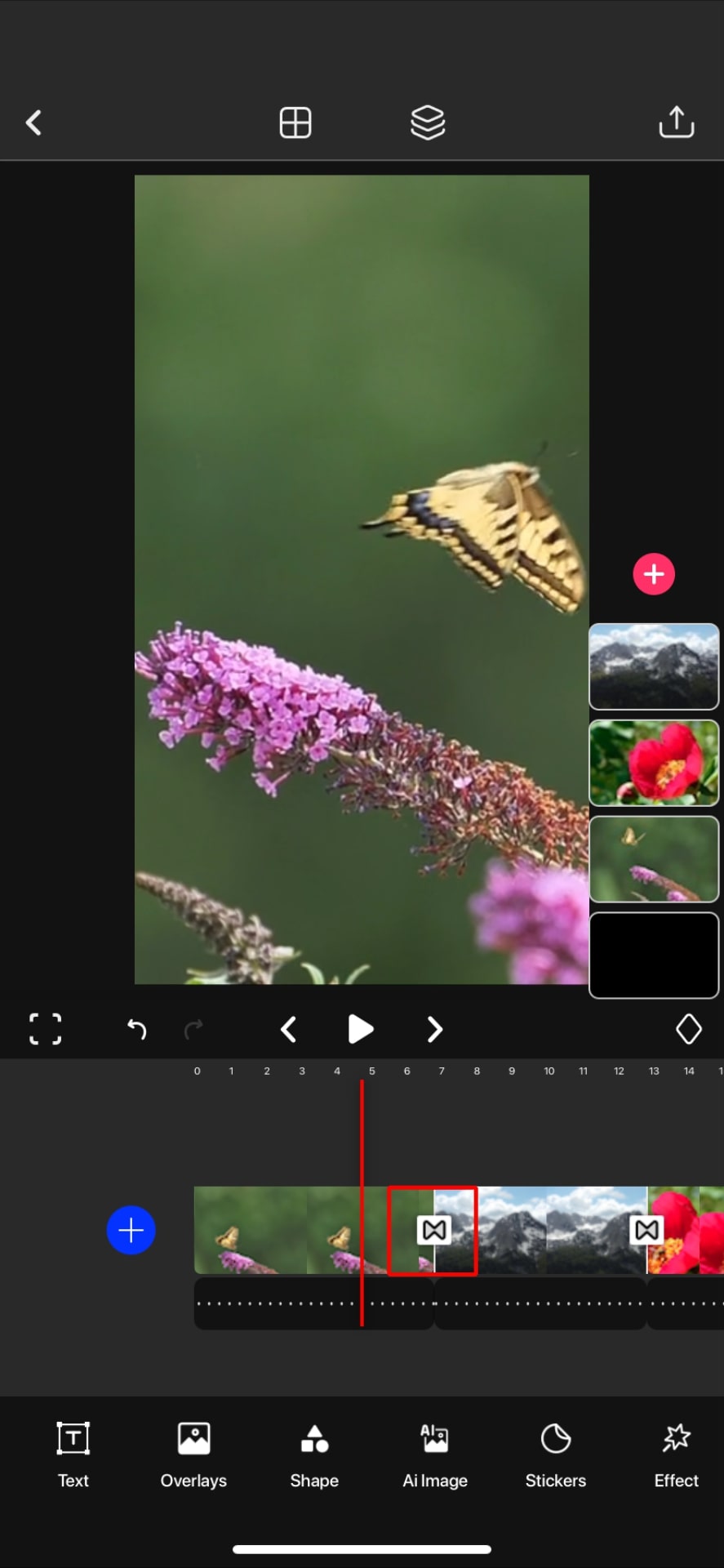 Simple: This transition gradually dissolves one clip into the next, creating a smooth segue between scenes.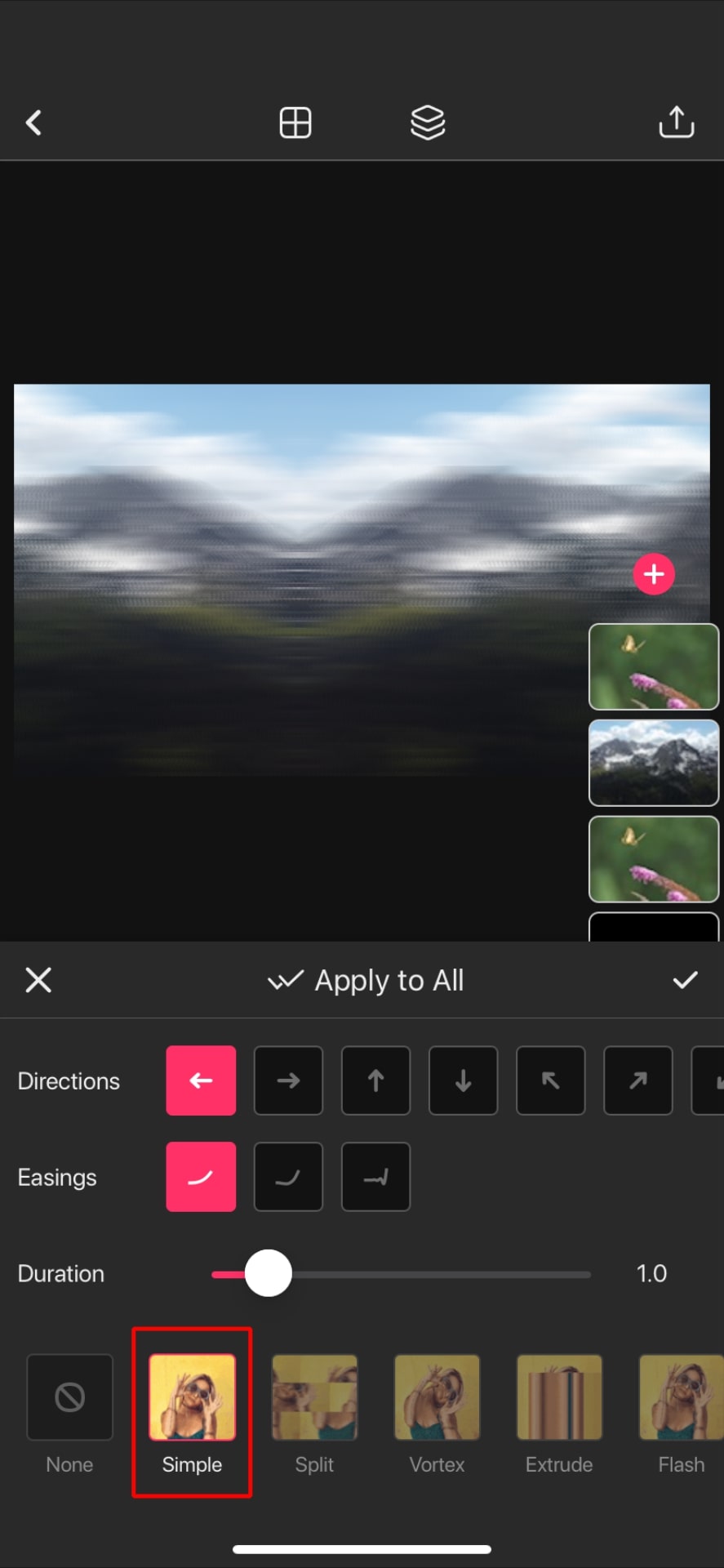 Flip: Use a Flip transition to brush one scene away, revealing the next scene behind it.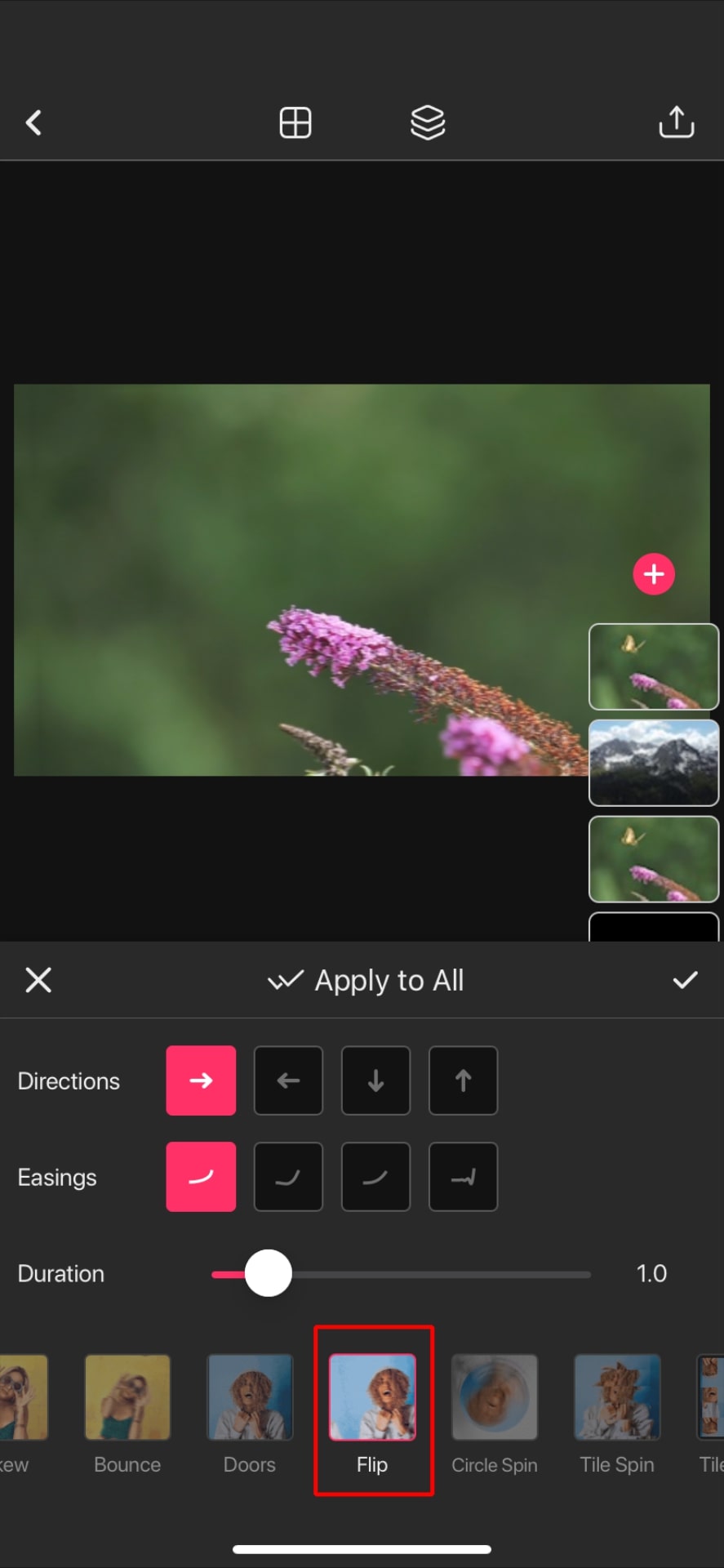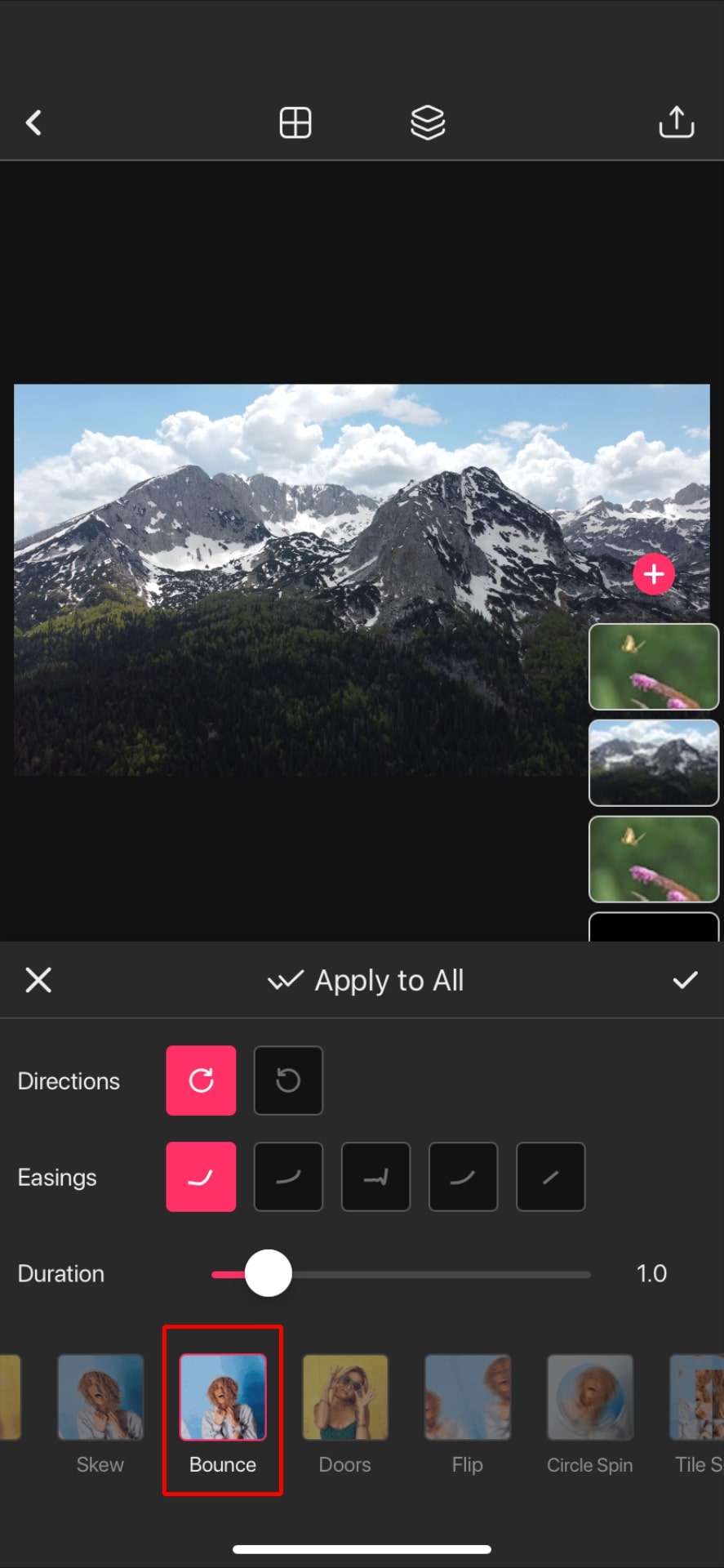 By following these tips and using Zoomerang, you can create seamless and visually appealing merged videos on your iPhone.
Extra Tips
Another trendy video merge option is the popular TikTok trend that can help you to gain more followers is the "duet" feature. This feature allows users to collaborate with other TikTok users and create a split-screen video where both users can interact with each other's content. To create a duet, you can first find a video that you want to collaborate with and click on the "share" icon. From there, go ahead and select the "duet" option and begin recording a split-screen video.

Another trend that has gained popularity on TikTok is the "green screen" effect. This effect allows users to replace the background of their video with any image or video they choose. With Zoomerang's editing features, users can easily add the green screen effect to their videos and create unique and eye-catching content.
To use the green screen effect, users can first record their video in front of a green screen or a solid-colored background. Then, they can import their video into Zoomerang and, by adding an overlay, select the "Chromakey" option.
By incorporating the green screen effect into your videos, you can create unique and visually appealing content that is sure to attract more followers. Additionally, Zoomerang's editing features allow users to add filters, effects, and transitions to their green-screen videos to make them even more engaging.
FAQ
How to Combine Videos on iPhone Without Cropping Them?
To combine videos on your iPhone without cropping them, you can use video editing apps like iMovie or Zoomerang. These apps let you import multiple videos and combine them into a single video without any loss in quality or cropping. Follow the steps in the app to add videos, arrange them in the desired order, and export the combined video for sharing or saving.
Can I Combine Videos on iPhone Without an App?
Unfortunately, the built-in functionalities of the iPhone do not provide a direct way to combine videos without using an app. Some workarounds include utilizing the iMovie app (pre-installed on most iPhones) or using third-party video editing apps like Zoomerang. These apps will allow you to import, combine, and edit your videos easily.
What Are the Best Alternatives for iMovie for iPhone?
iMovie is a popular video editing app on the iPhone, but there are other options if you're looking for alternatives. Some of the best alternatives include:
Adobe Premiere Rush: A more advanced video editing app with a range of professional features and syncing capabilities across devices. However, some users might find the app pretty difficult to use.
LumaFusion: A video editing app aimed at professionals offering multi-track editing, color correction tools, and more.
Zoomerang: A remarkable video editing app that goes beyond just basic editing and delivers top-notch results with ease. Not only does it offer high-quality editing capabilities, but it also boasts a number of interesting features that are powered by cutting-edge artificial intelligence.
Explore these apps to find the best fit for your video editing requirements and desired features.
Conclusion
Overall, merging videos on an iPhone has become an increasingly popular way to create engaging and entertaining content for social media platforms.
Although TikTok lacks a native feature to merge videos, there are plenty of third-party video editing apps available, such as Zoomerang, that offer an easy solution to combine clips. By following the simple steps provided in this article, users can efficiently merge multiple videos on their phones and create seamless and visually appealing merged videos.
Additionally, the article offers tips to make smooth and trendy video merges, such as choosing the right app, editing videos for uniformity, and using transitions wisely. With these tips and tricks, you can take your video editing skills to the next level and create impressive content for your followers.